Crime Prevention
In 2010, Foxhall Village had a rash of break-ins and thefts from cars.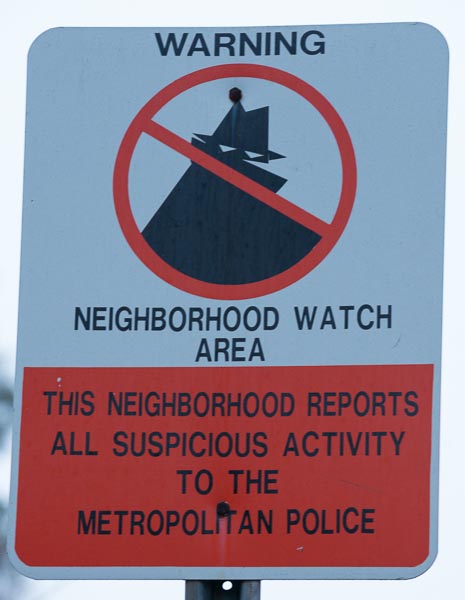 We strongly advise residents and their guests to leave NO items of value in their cars, even during daytime hours. There were also three incidents of pedestrians being accosted by one or two young men wearing ski masks; in two cases the men were armed with a gun. In December 2010, there were several burglaries of residences, including one in which the residents were home at the time. The FCCA worked with police to step up patrols, which are still ongoing.
We encourage everyone to be vigilant and to report any suspicious activity to 911 immediately. In response to the crime, Foxhall Village restarted its Neighborhood Watch group.
Follow these links for crime-prevention tips:
‎